Professor Francis Kofi Ampeny Allotey
Dr. Francis K. A. Allotey, Founding EBASI Council Member of the Abdus Salam International Centre for Theoretical Physics (ICTP) Edward Bouchet Abdus Salam Institute (EBASI), passed away at the age of 85 (he was born August of 1932 in Saltpond, Central Ghana) suddently and unexpectedly on Thursday, 2 November of 2017 and will be missed greatly by his family, colleagues, many friends. As a Council Member since its inception in 1988, EBASI extends its most sincere and heart-felt condolences.
As a professor of mathematics, an expert in nuclear physics, an expert in Informatics [applied information science], and consultant on many STEM issues to many agencies (IAEA [The International Atomic Energy Agency], UNESCO [The United Nations Educational, Scientific and Cultural Organization], IUPAP [The International Union of Pure and Applied Physics], AIMS [The African Institute for Mathematical Sciences]-Ghana, and numerous others around the globe) and having served as a long-time member of the ICTP Scientific Council, Francis provided instrumental guiding and thoughtful leadership to EBASI required to carry out its mission objectives: [1] Providing a mechanism for synergistic scientific and technical collaborations between African and American physical scientists, engineers, and technologists; [2] Enhancing the impact of science and technology on the sustainable development of the countries on the African continent, and more specifically; [3] Increasing the technical manpower pool working in Africa today by facilitating the training of Ph.D. students from African universities; [4] Creating close contacts on a World Wide basis with universities, governmental and private sector institutions and organizations, and foundations which facilitate and advance EBASI objectives; and [5] Initiating any other activities that advance EBASI objectives at the highest level possible.
Professor Francis Allotey was: The first Ghanaian full Professor of Mathematics at the Kwame Nkrumah University of Science and Technology, Kumasa; Founding Fellow of the African Academy of Sciences; former President of the Ghana Academy of Arts and Sciences, Former Chairman of Board of Trustees of the Accra Institute of Technology; Former President of the African Institute for Mathematical Sciences, Ghana (AIMS-Ghana); Former President of the Ghana Academy of Arts and Sciences, and Vice President at large of IUPAP. Dr. Allotey received his diploma at the Imperial College of Science and Technology (UK,1960) and his doctorate at Princeton University (USA, 1966).
Professor Francis Kofi Ampeny Allotey is greaty missed now and will continue to be greatly missed by those who knew him.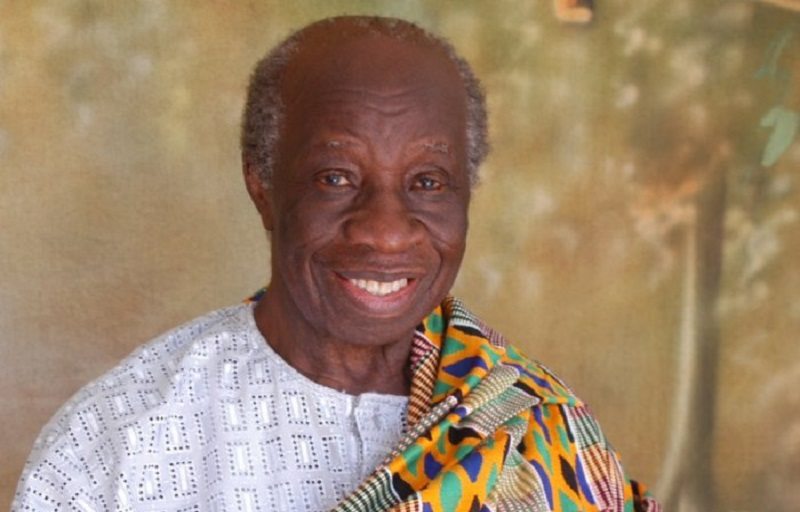 Professor Francis Kofi Ampeny Allotey